Testimoniales de Miguel Avila
Mr. Avila was highly recommended by my coworkers. My family and I were going to a very tough time, he was extremely understanding of our situation. He helped us sell the property very quickly, he is honest caring helpful, you want a great Realtor Mr. Avila is the best I highly recommend him for knowledge experienced and trust worthy. We feel bless to had him as our Realtor.
Veronica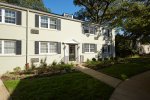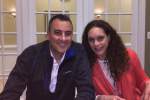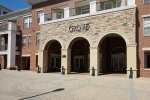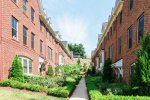 We are very thankful for Miguel help with the sale of our apartment and purchase of our new home. His guidance was always right: from the careful staging and planning of the sale of our unit (which went under contract in under ten days), to the advice and patience during the search of our new home. He always had our best interest in mind, and we were grateful to have him by our side every step of the way.
William Artes
Miguel Avila was the consummate professional both times I used him to buy my home. He walked me through the process step by step making my home buying experience easy and informative. His impeccable customer service skills allowed me to feel like a priority in an otherwise demanding industry. He responded to emails quickly and kept me abreast of any changes in the process. I would highly recommend him to anyone that is looking for any agent that will give his complete attention to his or her needs.
Tenille Maynes
Miguel was recommended by a close family friend and we were NOT disappointed! His attention to detail through every step of the process made selling our home a breeze. Within hours of going on the market, we received a full offer and were under contract. I would highly recommend Miguel to anyone looking to sell or purchase a home in the NOVA area.
Gabe & Rebecca Ortiz
I normally do not do reviews, but I must let others know how awesome Miguel is, and express my gratitude to him for his outstanding service. We were referred to Miguel from a family friend and he exceeded our expectations. Miguel is great at what he does. He is personable, organized, and very knowledgeable. With this being my husband and my first home buying experience, there were many aspects of the process that we were not aware of. Not only did Miguel explain every step of the process, but was there to answer all of our questions, no matter how silly we thought they were. I have heard from others how stressful the home buying process is, but Miguel truly made the home experience enjoyable. Miguel is also well connected, as he referred us to others involved in the process who were top-notch in their skills as well. I can't say enough about how great Miguel is as he truly puts the needs of his clients first and treats them like family. Miguel obtained us a great deal on our dream home and we are forever grateful. We will always look to Miguel for our home buying/selling needs.
Takiylia & Rodney Middleton
Miguel was great to work with. He was also very thorough with everything. He was very skilled in working with people and always followed through on all aspects. Also very knowledgeable about Real estate. Would highly recommend him.
Greg Lucas
Miguel was efficient and knowledgeable. He helped me negotiate the best deal and ensured that all my needs were met. Great experience working with such a professional.
Scott Hobbs
Miguel was referred to me by another realtor because of his expertise in short sales. My particular situation was very complicated and Miguel was outstanding. He is an expert in the process, an excellent negotiator, and a terrific communicator. He patiently led me through, staying in close contact, and professionally perservering to make this sale happen. He skillfully negotiated with all interested parties, all the while ensuring I was in good hands. I recommend Miguel to anyone buying or selling. He's the best!
Sandy Guches
Miguel was a pleasure to deal with. My wife and I knew that we would be in the market for our first home well before we were actually ready to make a decision. Miguel was patient and unendingly generous with his time while we looked at different houses as they came on to the market, and we spent close to a year doing this. We wanted to find the right place, and we were lucky enough to be in the position to do it on our own schedule. Miguel was always happy to trek out to the properties with us and offer his thoughts and expertise long after I lost count of how many houses we saw. My wife and I watched the MLS constantly, looking for that right house to pop up on the market, and In the end the house we bought was one that Miguel found for us and suggested that we look at. By that time he knew exactly what we wanted, maybe even better than we did. I hope we are in this home for a long time, but if for some reason we need to move, we will be contacting Miguel.I cannot recommend him highly enough.
Kevin Kesler & Brooke Kirkland
I'm glad I chose Miguel for my first home buying and will not hesitate to ask for his help again in the future. He's very knowledgeable, professional, patient, respectful, and his prompt response to all of my many questions is greatly appreciated. Oh, he's also a great negotiator! Thank you for making my first home buying experience painless :)
Wendy Guzman
Miguel Avila is a great realtor, helped my family find our first dream condominium. He is very fast responding email, text, or calls. Miguel also treat his clients as family and fights for whats is best for his clients. Im very happy with his service and will definitely will recommend his service to family, friends.
Juan Zurita
Miguel assisted to find a condo apartment which we bought and with the subsequent sale of our home in Arlington. His expertise, professionalism and personal touch made, what would otherwise would be a very stressful process a pleasant one. Early in the process he understood exactly what we were looking in the new apartment and delivered in spades. It's been almost three months since we moved in and we are delighted in our new home. Then we put our home on the market and sold in 18 days! Miguel is a consummate professional, knows and loves his job. We could not be more satisfied and would highly recommend him.
Billy & Wilda Navas
It was really great working with Miguel to sell my home. My home had not sold for over 60 days and then I found out that Miguel had recently sold a similar home in my area. I contacted him and he was very professional. He had a strategy, took action and delivered. Miguel was able to get my house sold within a week of listing with him. I highly recommend him.
Magdalene Awuah
Miguel helped us buy our home when we moved back to VA in 2011. Working with Miguel was a pleasure. He was attentive, understood our needs, took us to houses till we found the one we wanted and was always available when we needed help or had questions.
Sharon & Will Smith
Mr. Avila is extremely knowledgable about the market and uses this knowledge to provide accurate and actionable feedback to the seller. He is easy to work with and takes as much time as needed to answer any and all questions.
Martin Mazanec
Mr. Avila maintained the highest level of professionalism throughout the entire process of selling my home. Very responsive and attentive to detail. No matter what time of day I reached out to him, he answered or returned my call promptly. He reviewed all the documents with me in detail. I would recommend his services to anyone seeking realtor assistance.
Ruby Ofei
Miguel was our agent when we rented out a property in 2010, and we thoroughly appreciated his expertise and professionalism, and had a great experience renting our property as a result.
When we decided to sell our townhouse and buy a new construction house this year, there was no question as to who we wanted to use again... Miguel!!! Although my husband and I were a little worried about how quickly our townhouse would sell due to many comparable listings as well as new construction townhomes available in our neighborhood, Miguel had a great plan of action to sell. He made excellent recommendations regarding repairs and improvements, pricing, etc., which ultimately resulted in us quickly getting an offer ...only three weeks after listing our property for sale, we were under contract! Very impressive and such a relief, especially when we saw (and still see) townhomes still listed for sale which were listed prior to ours.
Miguel's experience and expertise is priceless when it comes to real estate, and made the entire daunting process of selling so painless. We also are using Miguel's services to buy our new construction home in the area, and I cannot imagine doing that process without him. It has been priceless to have Miguel with us throughout the process, assisting us with advocating for our wants and needs to the builder, and helping to more thoroughly explain everything along the way and provide his input and/or recommendations. If you want to have a great experience with buying/selling/renting, I would strongly recommend Miguel. We have used Miguel for all three services, and have nothing but great things to say!
Greg & Stephanie Fried
After selling their homes quickly and at or above list price, two of our neighbors highly recommended Miguel. Initially, we did not listen and went with our existing realtor--we wanted to maintain loyalty. After already purchasing a new home, and more than 30 days on the market, we broke our loyalty. We relisted with Miguel, and he sold our home in less than a week for list price! A lot of realtors have an if you list it they will come mentality, but not Miguel. He knew we had an urgent need, and put in work to find us a buyer. He is proactive, trustworthy and knows the market. He even handled all work associated with our HOA Resale Disclosure. Miguel is everything you want, and everything we needed, in a selling agent!
Ben Traynham
Miguel was very responsive and helpful throughout the process. Our home went under contract in 12 days which pleased us very much. I would definitely recommend him.
Karen Plum
I have worked with Miguel for over three years now. My first experience with him was helping my in-laws find a condo. He found and incredible place for them within budget and in the location we desired. Next, he sold mother's home for more than any other home in her neighborhood! He told us exactly what repairs renovations upgrades we should do to ensure the highest sales price - even helped pick out colors styles of the upgrades and recommended a fantastic contractor to perform the work.
Next, he helped us design a handicap accessible home for my whole family so that I could better care for my disabled mother. He even went as far as contacting the Dept of Veterans Affairs multiple times to make sure that design of the home was complaint with their strict guidelines. Unfortunately, my mother passed the day before construction was to begin and therefore we did not proceed with the purchase.
Next, he located our dream home - perfect size, layout, and in the neighborhood that we desired. It was a short-sale and he expertly navigated the whole 9 month long process, advocating for us the entire way.
Lastly, he sold my townhome. Again, that was a short-sale and took a lot of time, patience, and expense on his end. I'm pretty sure he lost money on that one, but I'll never hear him complain.
So many of my friends bought houses near the same time as I did. Every single one of them complained about their real estate agent - Lazy, incompetent, etc. One of my friends even lost his home warranty as a result of his agent not paying close attention to the details of the contract. Another one had dig through his moving boxes to find curtains that his agent forgot to exclude from the contract. Through all of my dealings with Miguel, never once could I have said that he missed something or that he did not have the answer to my question. Miguel has the experience, knowledge, and the amazing work ethic to help you navigate the home buying selling process with ease.
Chris Bagley
Miguel was incredibly helpful and knowledgeable about the process. He really goes the extra mile to make sure all details are attended to. Even after I closed, he still checked in to make sure everything was going well.
Fred Guillermety
Miguel Avila is very passionate about not only real estate but his customers as well. I could not be happier with his service. Not only his drive to sell my home but his knowledge of financial information and the ins and outs of everything real estate related. He has a wealth of connections at numerous financial institutions. He will be working with my parents on their next home purchase and I would recommend him to everyone I know.
Aaron Arnold
Miguel was extremely helpful from the time we first spoke by phone through the final sale of my elderly Mom's condominium. He helped us completely renovate her outdated interior and kept us posted on the progress along the way. Miguel took care of listing her property so it would be well represented. Once we had an interested buyer, he stayed on top of all negotiations and communicated with me instantly with any developments. We successfully sold Mom's property for her at a good price within a short time period. All of this was completed for us with a 2,000 mile distance from where I live and my Mom now lives. I would highly recommend Miguel for his thoroughness and professionalism. Thank you Miguel!
Patti & Susan
Miguel walked us through every step of the way in our home buying experience. He went above and beyond expectations and the norm, and got us in our dream home/neighborhood. He recommended contractors (whom we used), warned us against potential situations, gave sound advice, and was an overall professional courteous, knowledgeable, and RESPONSIVE agent. I highly recommend his services, he will treat you right, and look out for your needs; whether as a buyer or seller of property. After the wonderful experience, I would go so far as to call him a friend.
Janette Dull
I just wanted to sent you a quick email to express how happy we were with Miguel's service as both our listing and buying agent. He sold our home in record time! Literally the first person who looked at it the first day it was on the market paid full asking price! Couldn't have hoped for a better result. Miguel showed up for our first meeting with a plethora of information, a plan moving forward, and managed expectations while painting a realistic picture of what to expect. My wife and I were always amazed and impressed by his attention to detail and his patience in answering our myriad questions every step of the way. I am a client for life! Thanks for fielding such a disciplined agent.
Matthew Haley
Miguel was always on top of the process. Responded quickly to e-mails and phone calls. A pleasure to work with.
Eddy Cettina
Miguel Avila helped us to sell our home. His experience and knowledge has been very professional. We are very satisfied working with him. He is an excellent agent advising us when we have to make the best decision selling or buying a house. I would definitely recommend Miguel.
Oscar and Yllonka Ulloa
Miguel has the knowledge and experience to make a stressful process much easier. Just look at his results and they speak for themselves. I would definitely recommend him and use his services again!
Darin Caudle
Miguel gets my highest recommendation. He possesses all the attributes one looks for in a Real Estate Agent - Professionalism and expertise in every step of the process from start to finish.
Daniel Pourkesali
Hello Miguel!
We would like to take this time to thank you for the excellent job you did in selling our home. Your professionalism, expertise and strategic approach in what it takes to sell a home was immeasurably valuable to Napoleon and myself.
You ideas, comments and suggestions really moved this house in an unexpectedly short amount of time. We didn't expect it to move as fast as it did and with the right buyer in mind.
Your efficiency was tremendous. Thank you again for selling our home so quickly and with the most minimal interruptions in our daily lives. It really made our move so much more real. Additionally, it was truly a pleasure working with you.
Wishing you much success in your endeavors,
Diana Maria and Napoleon Avery
From the first time I met him to the day of closing, Miguel has been outstanding! My husband and I are new to the area, and so grateful for Miguel's guidance in helping us determine where we wanted to land. His knowledge and professionalism are top-notch and I strongly recommend him to anyone looking for a new home. Thanks Miguel!
Steve and Michelle Perrine
My experience with Miguel as both our listing and buying agent was an extremely excellent one that cannot be expressed well enough. As our listing agent for our sold home he showed up to our first meeting with a plan, cost analysis, and marketing strategy and this was before he even had the job. He was unbelievably responsive and connected keeping us informed every step of the way throughout the selling process and available every step of the way. He made suggestions and walked us through the process of getting our home ready for market. It stands to mention that when our home went on the market for a Sunday Open House, we had three offers by Monday morning and under contract by Thursday. Miguel negotiated the deals well into Sunday and Monday evening late. He does not seem to ever rest; always putting his clients first. We are extremely lucky that he enjoys challenges and after our house did not sell the prior year with a different agent, Miguel noticed and contacted us with what he could do for us. He set the bar high in the beginning and in the end delivered way beyond even what he said. Miguel has my highest recommendation and sincerest gratitude.
For the buyers out there, Miguel was equally impressive when we had our current home under contract and he was helping us to find a new one. He listened to what we had in mind for a new home and at the beginning I am not even sure we were very clear. He took all the feedback and very quickly narrowed down what our comments were pointing towards. In no time at all he was sending us possibilities that we agreed with being possibilities. He is an excellent listener, take charge and yet no pressure kind of person. Of equal impressiveness to me was that he never once sent us listings way above what we set our price range at or tried talking us into settling on something more expensive or that did not seem perfect to us. Miguel is the type of person that listens to not only the things you say but is extremely adept in reading situations and people. He was extremely patient and continued working with us until we all ended in agreement that we had found the perfect home. To keep this short let me say that our settlement was not easy and cookie cutter and yet Miguel took the lead and pushed forward making our dream a reality. In addition to my highest regard for and recommendation of Miguel, the team of people he works with are staircases above the rest. Miguel is well connected and has contacts and people that can help you through every step of the process from the title company to the home inspection to the bank officer. By the time the process is complete you will go from feeling Miguel is your agent to part of the family.
Brandon & Jennifer Sisk
Miguel is the consummate Real Estate Agent. He was very patient with us during the purchase of our first home! He is dedicated, persistent, professional, up-beat and most importantly honest. We could not have had a better agent. He was very tolerant and understanding of our never-ending questions as first time home buyers. He was truthful in giving us all information and he researched and found answers if he wasn't sure of something. We trusted his judgment and direction on purchasing this home and all of his recommendations proved to be correct. Miguel never pressured us in purchasing our home and went out of his way to make the purchase of this home go as smoothly and quickly as it could. It was only a matter of weeks from the time we visited our home to closing, thanks to the thoroughness of Miguel. Even after the purchase of the home, Miguel continues to assist us with various home issues. When the dryer duct needed cleaning, I called to ask him for advice and he stated he would come by to assist us. He came a few days later in the pouring rain dressed in a suit and tie after seeing a client. He brought with him his own blower and proceeded to clean the vent. I highly recommend using Miguel as your Real Estate Agent and I constantly talk boastingly about the service he provided to us.
Luba and Sherzod
Miguel Avila is truly a pleasure to work with. His enthusiasm is contagious, and his dedication to his work is remarkable. He makes a really complicated process enjoyable!
We bought our first house from Miguel in 2008, under complicated circumstances: moving from overseas, in need of just the right neighborhood and schools for our family. When our family grew and we wanted to move to a new home, we called Miguel again. With his perseverance, our house sold quickly in a difficult market, and he helped us once again to negotiate the difficult journey of finding just the right place.
Miguel is incredibly knowledgeable, a great guide in matters of the housing market, finance, and the myriad details of a home, from landscape to plumbing. His cheerfulness and assuredness helped calm the stress of finding a home. And we put him to the test!
I am most impressed with the sincere respect Miguel showed other realtors and homeowners, and the respect, patience and good-heartedness with which he treated our family during the stressful and exciting endeavor of buying and selling a home.
We are truly grateful to have Miguel as our life-long realtor!
Christine and John Fleming and family
Today I became an owner of my very first property thanks to Miguel. Miguel not only explained everything to me so I could understand - he also cared about me as a buyer. Before meeting Miguel, I had just had a bad experience with another realtor who was more interested and concern in making a sale, which caused me to terminate his services and thanks to God - I then met Miguel who I seriously see as my earth angel. He listened to my needs in what I was looking for in my future home; he explained the process where a clueless person like me would understand and he saw to it that we find the place I wanted and he did! He made it happen not like my former realtor who said it could not and killed me from any thoughts of me ever getting my dream place and location! Miguel was also there to calm me and tell me that everything was OK when I had nervous moments as a first time buyer - I truly cannot explain or find the real words to describe Miguel's work and kindness and I will always be sure to encourage my friends and family who seek a realtor and tell them if you're looking for a realtor - MIGUEL IS YOUR MAN! And much more! God bless Miguel and I will always be grateful to him.
Now I have a lot of packing to do!
THANK YOU MIGUEL! THANK YOU SO MUCH!!!!!!!!!!
Homa Naderi
Miguel handled an estate sale for me while I was out of state. I chose him after interviewing five agents. He was great to work with - very knowledgeable, very professional. He kept me in the loop at all times and handled several unusual circumstances that might have thrown other agents. In the end we sold the house for a good price. I was very satisfied with my interactions with Miguel and would recommend him highly.
Michael Blouin
My wife and I spent over a year trying to sell our first Arlington condo with another realtor who just wasn't working for us. Once we realized we were not their primary focus, we decided a change was in order. Miguel came highly recommended and we could not be happier. He sat down with us and told us flat out what we needed to do in order to sell. We followed his advice and a little while later, our condo was off our hands.
We were so happy with how Miguel helped us through the selling process that we couldn't help ourselves but call him up a week after settlement to start looking at new homes.
Again, Miguel lived up to our every expectation. He explained to us in detail how the buying process worked, helped us focus our search down to what we needed in a new house versus what we wanted in a new house, and patiently showed us more houses than I thought existed.
In the end, Miguel found us the home of our dreams and negotiated a price that was lower than what we were expecting to pay.
We love the house to this day and we had an excellent experience working with Miguel. We highly recommend him to all of our friends who are looking at going through the buying or selling process.
Your cheerleaders for life,
Alec and Sarah Todd
Miguel is a pleasure to work with. He is punctual, professional, and very knowledgeable of the area. Miguel took into consideration all the members of our family when recommending a home. He listened to us and knows what we want out of a house. Simply put Miguel is outstanding.
Felix & Sharon Diaz
Recently, I had a short sale and settled successfully with Miguel Avila's help. One of my marathon training team member highly recommended Miguel to me. Miguel is a honest, straight forward, sharp, and has deep knowledge to tackle any realty issues including very complex real estate transactions. Let Miguel be the liaison between you (seller/buyer) & lender representatives & buyer/seller's. I bought and sold numerous properties over the last 20 years and Miguel is the best agent I've known to date. I would definitely seek Miguel's professional assistance again for any future realty related assistance. You can't go wrong with a real estate transaction, if you follow Miguel's advice.
Thank you,
Matt & Vickie Kim
My realtor doesn't like to pat himself on the back, so I'll do it for him.
As a commissioned advisor who is compensated on how well he serves me, the seller…my best interest became OUR interest.
As a Professional Redesigner & Decorating Color Consultant, I STAGED my home…making a house that even a man would like. Now, that is an acid test of a great staging job. In fact, Miguel said just that, along with a couple other male realtors on the day of the Realtor Open, the same day it went live in the MLS, "This is a house even a guy would like." In other words, if a man would like it, it is SOLD in a New York minute!
Well, the house did sell in 2-days in a market that was seeing up to 20% price reductions over 90-days! Not only did I receive just a few thousand shy of my FULL asking price without paying for buyer closing costs, but we did so at the extreme high end of the pricing range.
And it gets even better. The appraiser arrived while Miguel was there…even though appraisals were even more challenging to get at the contract price without dramatic price reductions; I received an appraisal that matched the contract price!!!
Miguel was surprised by the appraiser's comment at the end of the appraisal appointment since appraisers are usually tight lipped. "This is the most incredible house, I could actually live here, it is move-in ready, and so well taken care of, plenty of space, and wow what a first impression."
Break away from the ordinary realtor and send your profits soaring. Call Miguel…he takes the call immediately, and when you might have to leave a message, he will call you back as quickly as he can.
To your success,
London Knight
We were first time home buyers and knew the entire process of buying our first home wasn't going to be easy. But we were glad we found Miguel - he is a consummate professional and definitely one of the best in the business. He made the whole process, even though stressful, a lot of fun.
Being first time home buyers, often times we had so many questions and some of them were redundant. Miguel was always patient and understanding and more than happy to answer our questions. He has answers for most questions - if he doesnt have one, he will definitely find one.
He was always available - be it in person, on the phone, emails. And was always flexible and willing to work around our schedules. And having been around the business for so long - he has so many contacts - be it for mortgages, home inspections, floorings, roofs - you name it.
If you are looking for a realtor who is knowledgable and great to work with - look no further - Miguel is the guy!
Thanks Miguel - Vishi and I really appreciate all your help.
Thanks,
Visvanathan Hariharan and Sushma Guruswamy
We appreciate the professional and persistent support that Miguel provided in these most difficult of times in the real estate market. He used creative and comprehensive communication to focus on possible clients and potential realtors to show our property. Through it all, we had folks viewing the house. He helped us through a sales contract that was on again, off again. But, our house sold!
Miguel is reachable and always honest in his advice and dealings. His experience and depth of knowledge about the industry and the market are necessary in these times. And, he is a positive fellow! I knew that, even with hard truths to hear, Miguel always believed it would happen. And it did!
Take care,
Susan & Preston Garrison
Miguel advertises himself as a 'full-service realtor', but you really don't understand what that means until you have worked with him.
I was a first-time home owner, and like most first-time home owners, I knew exactly what I wanted down to how many bedrooms/baths, square footage, location and PRICE! The only problem was they didn't coalesce. Like many first-time home owners, I suspect that what I wanted in a home was out of the range of what I could afford. Yet, after looking at MANY homes (more to narrow down what I actually DID want than anything) Miguel found me a home that was BETTER than what I expected. It was EXACTLY where I wanted to be located, LESS than I wanted to pay and MORE square footage than I had sought!

Additionally, there were a few things I wanted done to the home prior to moving in. Miguel found the vendors, coordinated times for their services, and let them in the house to perform the services. He also dealt with everybody involved in the deal directly to include the seller's agent, the title company and my lender. The seller, which was a bank, went past the close date (the 20th), and I had to be out of my apartment by the end of the month. The seller delayed and delayed paperwork pushing the date further out, but Miguel made it happen so I was out of my apartment and in my new home by the end of the month.
I could expound further, but, in sum, I HIGHLY recommend Miguel as a realtor!! Not only did he find me MORE than what I asked for, he took ALL the pressure out of home buying experience for me.
Thanks Miguel!!!!
Domino Phoenix
Although very highly recommended by my co-workers, my husband and I were very unsure and quite anxious about meeting Miguel the very first time. Being first time home buyers and having spent long hours on reading up about realtors and how to be wary of unscrupulous ones, we were having the jitters.
But our confidence and trust in him started to build with our very first meeting, where, after clearly explaining how he worked, he went over each line of all the essential documents that he wanted us to go back and go over. He also took us around to show us a few houses, so that we may get a good understanding of how he worked.
It was not until we went out and saw almost 5 or 6 houses that the topic of signing the contract was even broached. By that time we were absolutely certain that we were working with the very best in the profession.
It is amazing how Miguel not only takes note of individual preferences and likes and dislikes but has the foresight to find out about religious and cultural preferences and constraints also.
Unlike many realtors (that we have heard of), he is very forthcoming with his comments. On many occasions Miguel, after seeing the properties in question, asked us to eliminate them from our list for various reasons, even though we were ok with them!
Even when we ready to put down offers he took the effort and time to take us back a couple of times to the properties, to make sure we were absolutely certain. Miguel is also a fantastic negotiator; he was able to get the sellers to perform considerable maintenance work on a home that was being sold "AS IS"!
In summary Miguel is extremely knowledgeable and principled. He is a pleasure to work with and one can be completely assured of being very satisfied with the entire home buying experience.
We were very lucky to have Miguel and we wish him all the best and to continue doing the impeccable work that he is doing.
Vijaya Sampath & Dr. Rajesh Ganesan
Miguel,
Thank you for all the help during our first home buying experience. Your patience, diligence, and willingness to take the time to teach us about the entire process is greatly appreciated.
We love the house!
Erin Dias & Sean Mignano
Miguel,
Thank you for your help and support during the home selling & buying process. Despite the last minute scares we went through with my buyer the process was a complete success. I appreciate your help and always looking out for my best interests.
Sincerely,
Brad Farnsworth
Hi Miguel,
I'd like to thank all your help in process of selling my house some months ago. Although Woodbridge is one of the difficult markets at this time, but with your expertise, good experience, professional service in real estate field, my house was sold within 14 days! Is this amazing? It had released me a lot of stress and I've really appreciated it. I'm currently looking for a rental house and you' re always available to help. No hesitation. I'd be happy to recommend you to anyone who needs to sell, buy or rent a house!
Thank you for being such a great and caring real estate agent,
Dee Dee Tran
Miguel is a true professional. He helped my wife and I every step on the way by representing us while we bought our first home. Miguel's consistent communication with all parties involved insured that the process was smooth, and when delays inevitably arose Miguel resolved them quickly. Our best interests were always put first.
Miguel educated us on the home buying process so we would have knowledge not just of "seeing homes", but of loans, title, inspection, insurance, etc. We got exactly the home we wanted. Miguel showed us only homes that fit our specifications, and negotiated the deal to maximize all resources afforded to us so we would not have to pay much out of pocket at closing (we actually got most of our deposit back!) and got the best rate possible on our loan (which was far lower than I imagined!).
Thanks for all the hard work, Miguel. When it comes time to move again you will be the first person we call!
Joe & Kelli Ravida
Do you want to sell or buy a property? Stop, look no further. Call Miguel Avila. When I decided to sell my condominium and look for a bigger place, I was very fortunate to meet Miguel. He explained every little detail of what to do and expect before selling/ buying.
During this time, Miguel strived to meet every detail I asked for in my search (location, description, price, etc). He was always there 24/7 for any question or detail I needed to know. I don't forget the days when Miguel used to work very late for me. He used to ask me "What time do you go to bed? How late can I call you" On many occasions, Miguel actually came at vary late hours in order to describe certain situations or sign some papers with a big smile on his face all the time. Even during the slow-down of the market, with the load of experience he has, Miguel was able to get me the best price I could get for my condominium. He also found me exactly the home I am looking for. During this difficult time, Miguel was on my side all the way to facilitate every step from day one to the closing date and beyond.
It's been a wonderful experience working with Miguel. He is not only a great agent, but he is also a friend you want on you side all the time. I would highly recommend him for any real estate consultation/ transaction.
Thank you Miguel,
Issam & Caroline Nanaw
My wife and I would like to extend a special thank you for your work in helping us buy our home. I think we were both shocked when we found a place that we wanted to place a bid on, and you said, "Let's wait". That right there was our first (OF MANY) indicators that you were in fact working for US and NOT the sellers; a unique trait in real estate!!! From the search, to the negotiating, to the closing, (even lining up contractors, cleaners, etc) your expertise and assistance (and advice) were valued and used, and due to that, we have our house! We will be sure to recommend you to any and everyone we know who is in search of a home, because you truly did work for US and not THEM!!
Thanks again!
Michael & Lexa Gandolfo
My husband and I sought to upgrade the condo we had bought for our parents to a bigger place. While we had worked with a realtor to purchase our house and condo, he seemed more interested in how many clients he could serve in a day than meeting our needs. We were so disappointed that we dreaded going back into the market for fear of having yet another sub-par experience.
Fortunately, one of my coworkers had just recently purchased a townhouse and he could not stop raving about his great realtor, Miguel Avila. Recognizing that we would need help selling our condo since the market had turned, we reluctantly contacted Miguel. Miguel completely changed our perception of realtors.
From the moment we met Miguel, he was working for us. Prior to our first meeting, he proactively investigated the condo community and even took some exterior pictures. We found Miguel to be incredibly knowledgeable about the market and he freely shared valuable information with us. Undaunted by trying to sell our condo in a tough market, Miguel held our hands through getting the property ready and patiently worked with us to calm our nerves when we saw how many condos were staying on the market for months and that sellers were dropping prices by $20K - $30K. However, unlike many realtors in the area, Miguel has experience with slow markets and knows just what it takes. Through his efforts, Miguel successfully put our condo under contract in just 15 days!
On the purchase side, Miguel was just as successful. We found a great place and Miguel negotiated many perks from the seller. He also made sure we had a thorough inspection and personally checked all items to make sure that the seller had made the appropriate repairs.
We are convinced that Miguel saved us thousands of dollars in the whole transaction. But just as important was his professionalism and commitment to help us. He even continued to support us after closing on both properties when the air conditioning for the new condo stopped working soon after we moved my parents in. While Miguel had negotiated the purchase of a home warranty by the seller, the insurance company denied the claim since it was such a new account. Miguel jumped into action and had the denial reversed within just a couple days.
We simply can't say enough good things about Miguel. My husband and I can't wait until someone we know is looking to buy or sell so that we can brag about him. While we hope to stay out of the market for a while, we know that we'll actually look forward to working with Miguel again.
Michael & Carolina Figueroa
Thank you so much for all of your help and support during our first home-buying process. You made the process a pleasant one! Thanks for never giving up!!
Sincerest thanks,
Jimmie & Cassy Foster
We want to take a moment to let you know what a great job Miguel Avila has done for us selling our condo and helping us buy our next home over the past couple of months.
On selling our home, Miguel's marketing plan for our condo was flawless. At the first open house he held, Miguel sold our home for more than 99.5% of list price and for $12,500 more than the last similar condo that had sold in our building. All told, it took a mere 11 days for Miguel to get a buyer under ratified contract.
Miguel's 20+ years of professional marketing & real estate experience are clearly evident in his marketing, execution and follow-through, and most of all his caring and dedication to his customers. He always gave us 100%, and treated us like family. You have a real asset in Miguel and we would, without reservation or exception, recommend him to anyone who prefers to work with a first-class agent when they desire to sell or buy.
Erik Cecere & Ashley Jones
I wanted to send you a note to let you know how incredibly impressed I am with your service. I haven't had to lift a finger in trying to obtain an investment property because you took the initiative to do all the work for me! Thank you for doing the analysis and showing me which properties would be good rentals and why. You made my decision logical and easy. You have far beyond passed my expectations of what a real estate agent should do....based on the others I have seen out there! It was your motivation and hard work that enabled me to obtain the investment property that I wanted. Thank you for going the extra mile and for informing me of each step along the way. Your timeliness and professional attitude are unparalled and I would highly recommend your services to anyone else out there in need of buying or selling their home or investment property.
I look forward to working with you in the future.
You have truly lived up to your signature 'At Your Service' and I thank you for that.
Sincerely,
Elizabeth Zaprazny